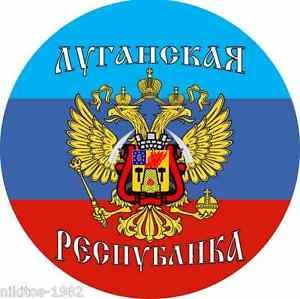 Our Sister Republic Lugansk once again was attacked by the Ukraine Junta Forces commanded by Coup Leader Poroshenko. Friday night with families trying to enjoy the beginning and start of a weekend the Nazi Ukraine Forces unleashed a barrage of weapons fire on civilians, weapons of Grenade launchers and heavy machine gun fire. The attack lasted till the early morning hours into Saturday . It is a miracle no one was hurt ! "No one was injured," Lugansk Inform Center quoted LPR the people's army as saying. Also , The People's Republic Army said LPR , Lugansk People's Republic positions in Kalinovka settlement were shelled from the dam near the Luganskoye village from automatic grenade launchers and heavy machine guns fire .
***** PRISONER EXCHANGE
Kiev Junta an the Donetsk People's Republic (DPR) have exchanged prisoners on a "3 for 6" basis in Maryinka near the contact line, Donetsk News Agency reported on Saturday.
This was the first prisoner exchange between the sides since November 2015.
Six prisoners held by Kiev were handed to DPR human rights ombudsperson Daria Morozova and defense minister Vladimir Kononov. Among the freed prisoners were five militiamen and priest Father Nikon detained in the summer of 2015.
DPR handed three prisoners to Kiev as well. "The prisoner exchange was prepared for a very long time by the humanitarian sub-group in Minsk during four meetings. Our opponents finally agreed," Morozova noted. She said earlier that she prepared several more proposals on future prisoner exchanges.
DPR to send Ukraine new prisoner swap proposal until Feb 24
The Donetsk People's Republic (DPR) will forward to Ukraine its new proposal on prisoner exchange in the coming days to make sure that it is considered before the February 24 meeting of the humanitarian subgroup in Minsk, DPR human rights ombudsperson Darya Morozova told reporters on Saturday.
"On February 24, we will hold another subgroup meeting. The Ukrainian side will be sent a new proposal (on prisoner swap) today or tomorrow. Representatives of the Ukrainian side asked to forward these proposals to them as soon as possible to consider them until the meeting of the humanitarian subgroup," Morozova told Donetsk News Agency.
According to her, currently there are about 20 Ukrainian military service members in the Donetsk republic.
Prisoner exchange is envisaged by the Minsk accords signed on 12 February 2015, after negotiations in the so-called "Normandy format" in the Belarusian capital Minsk, bringing together Russian President Vladimir Putin, French President Francois Hollande, German Chancellor Angela Merkel and Ukrainian President Petro Poroshenko.
The Minsk accords also accords envisage ceasefire, weaponry withdrawal, local election in Donbass, constitutional reform in Ukraine and establishing working sub-groups on security, political, economy and humanitarian components of the Minsk accords.
ADDED TEXT: Zak Novak