Two Serbian embassy workers, kidnapped by the Islamic State in November, were killed alongside dozens of others during Friday's airstrikes on an IS training camp in Libya, say Serbian officials. The two workers were taken hostage while traveling with a diplomatic convoy to Tunisia. Although Serbia was initially unsure who had kidnapped the communications officer and her driver, the convoy was attacked near the city of Sabratha, where an IS training base was located.
According to the Associated Press, Serbia's Prime Minister Aleksandar Vucic was certain that communications officer Sladjana Stankovic and driver Jovica Stepic had been killed in the bombing.
Serbian officials say they knew where the hostages were being held and that they had been determining how to free them when the bombing occurred.
"I believe we had been close to the solution for them to be freed," said Foreign Minister Ivica Dacic. "Unfortunately, as a consequence of the attack against ISIS in Libya, the two of them lost their lives."
The airstrike by US F-15 fighter jets killed at least 49 people in an effort to destroy an IS camp and kill senior IS operative Noureddine Chouchane, known to the US as Sabir.
The alleged presence of the two Serbian prisoners has complicated international reaction to the airstrike.
The Department of Defense was not aware of the Serbians' presence, a US official told CNN.
Recommended: In Pictures From Islamic State to Taliban: Who's who in world of terrorism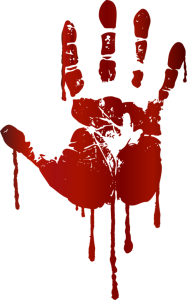 Dacic blamed inadequate communication between US and Serbian officials.
"We will seek official explanation from both Libya and the United States about the available facts and the selection of targets," Dacic told reporters. "No one had informed us that the attack will take place."
Libya was informed of the coming attack on their soil, said Peter Cook, the Pentagon press secretary.
"We took this action against Sabir and the training camp," said Mr. Cook, "after determining that both he and ISIL fighters were planning external attacks on US and other Western interests in the region."
The BBC reports that the Libyan government was also displeased with US actions, calling the bombing "a clear and flagrant violation of sovereignty of the Libyan state."
This is far from the first time the US has inflicted collateral damage while pursuing military objectives.
Last fall, US military officials accidentally executed an airstrike against a Doctors Without Borders hospital in Afghanistan, killing 30 doctors and patients. Other US airstrikes have killed civilians in the past.
US officials maintain that Friday's airstrikes were necessary to counter the IS camp's "ill intent" against the United States.
The chaos that followed the fall of dictator Muammar Qaddafi the so-called Islamic State to establish a foothold in Libya. According to US officials, around 6,000 IS operatives are currently based there.